A transparent and upfront collaboration
Trade Mouldings raises capacity while saving energy with Modesta Filters
Forty years in the UK-based furniture industry has made Trade Mouldings a well-known name. In their modern factory in Northern Ireland, the family business produces kitchen components using various materials. After working with a local dust extraction partner for many years, the firm opted for Modesta machinery in 2013.
Trade Mouldings made some significant investments and changes to its business model over time. As current director Austin Mac Oscar notes: "In today's market you have to be able to supply a complete package. That's why we've diversified greatly over the years." These days they produce mostly for the cabinet furniture market, supplying vinyl doors, MDF wrapped mouldings, laser-edged doors, 5-piece doors, lacquered slab doors, handle-less doors, painted timber doors and more. They have a 200,000 square foot production and distribution site in Cookstown in Northern Ireland, and two extra distribution centres in Dublin and Manchester.
Comparing machines
Always following the latest modern technology production methods, Trade Mouldings needed a new machine in 2013 and were introduced to Modesta by their CNC machine supplier. Recalls Austin: "We bought a circular saw from them and needed a dust extraction system to go with it. They recommended Modesta for that." The decision wasn't reached easily; they already had a good supplier of filters, well-known in the area.
They were convinced about Modesta's filters after seeing a reference project at another factory. "One of the biggest selling points for us was the noise levels and internal fans," explains Austin. Another factor was the modular set-up of the Modesta machines. "On our existing system, once you turned the machine on it was running at 100% constantly. With the Modesta filters, you just turn on what you need."
Working relationship
Trade Mouldings decided to begin the collaboration after meeting Modesta's Director at the time, Diederick Kloppenburg. "It was a good relationship right from the start; everyone at Modesta is very upfront and personal." Austin also appreciated how Modesta put extra effort into finding out what worked best. "They even offered us some good ideas on things that don't necessarily benefit them. For example, the positioning of the filter is important, and they suggested two or three alternatives," he notes. Working with a company across the waters didn't bother him either. "They were always very flexible: they would fly to Dublin and be here in a day, so we didn't feel they were far away."
Modesta has delivered three large filters to the Trade Mouldings factory so far. The latest project included a complete system: the dust extraction, piping, filters and installation. According to Austin, there have been no major issues in their collaboration so far; everything was always delivered as commissioned, and things are running smoothly. "Modesta's filters gave us a cleaner and quieter environment to work in".
The latest addition to Trade Moulding's collection of Modesta filters is currently being installed; they needed a complete system, including dust extraction, piping, filters and of course installation on-site. 'It was a joint effort: there was an existing system in place, but once we had seen the improvement the initial installation had made, we decided to upgrade the remaining systems' explained director Austin Mac Oscar.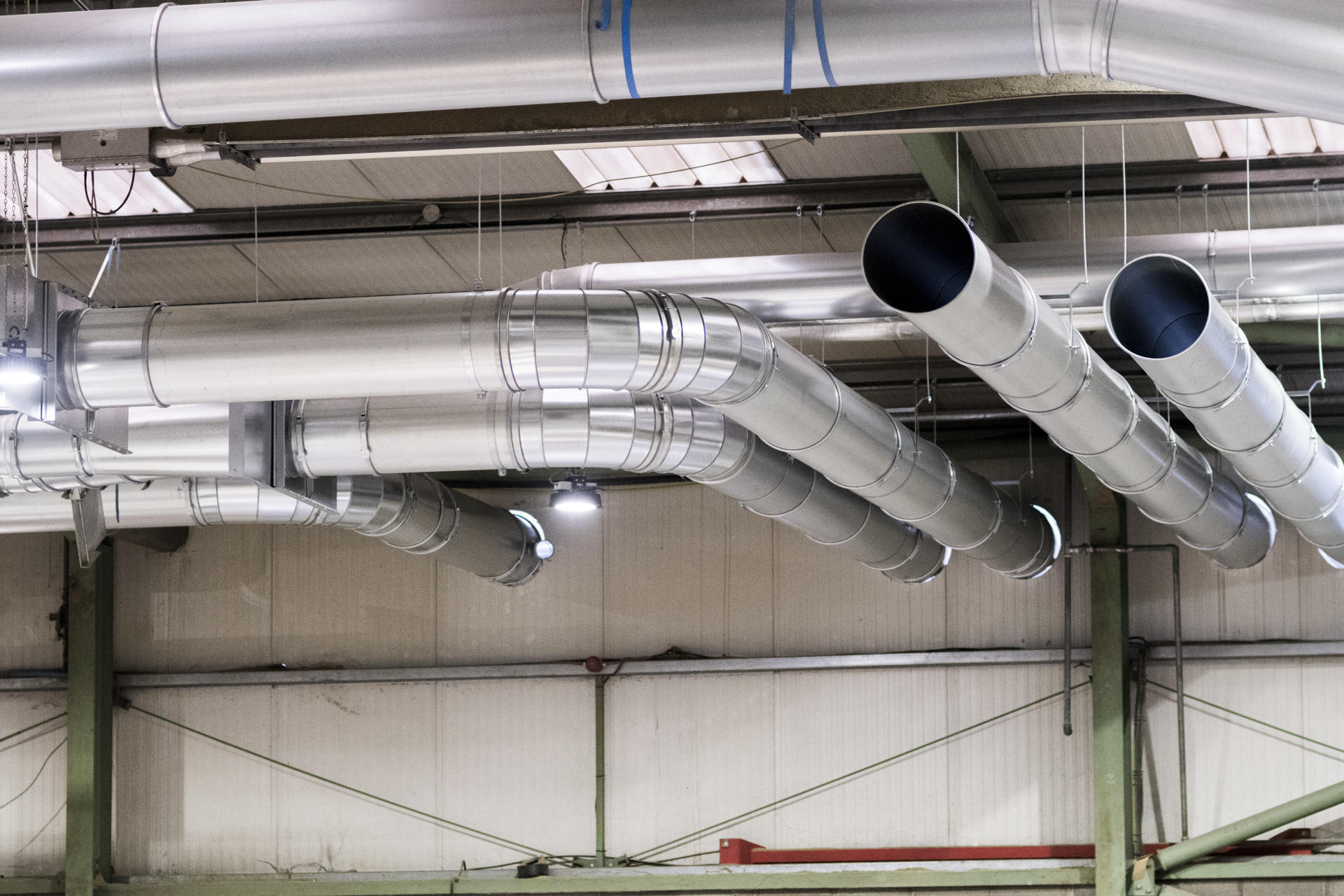 Trade Mouldings were also happy with the minimal period of downtime needed to install and get the new system running. 'That was the biggest challenge – finding the correct place for the new filters, keeping the old ones running and then moving everything without disruption to production.' Modesta came up with a solution so as to keep machinery going so production could continue. Austin: 'We lost just one day of production, but we knew it was coming. Now all we have to do is switch the piping to the new filters and remove the old one.'
'The installed dust extraction capacity at Trade Mouldings has increased by 60% to 500 kWh in the past years, while the anticipated total energy consumption of the filter installation will drop, which is a great benefit,' points out Wyboud Kloppenburg, current Director of Modesta. 'We achieve energy savings like these by using cascading fans driven by our ECO system, built into every filter by default. This lets Trade Mouldings manufacture reliably, saving tens of thousands of pounds annually on energy while growing to meet future needs.'